"The finest food in Dublin" - capital!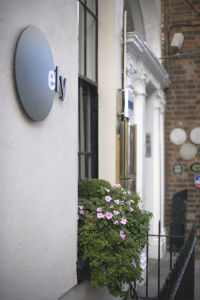 ely wine bar, intimate, relaxing, 'the finest food in Dublin' according to one international blogger. Set in Georgian Dublin beside St. Stephen's Green and Grafton St in the heart of Dublin. Enjoy over 100 wines by the glass from a list of over 500 wines, or gorge on gorgeous locally produced food featuring ely's own organic Irish family farm. ely. Eat.
ely wine bar, 22 Ely Place, Dublin 2
T: (01) 676 8986
E: elyplace@elywinebar.com
Twitter: @elywinebars | Facebook: elywinebar | Instagram: @elywinebars
click here and make your online reservation now



Use the arrows to tour around ely winebar.
Click the box on the right upper corner for full screen.
private dining room upstairs
View Larger Map
front bar
View Larger Map
main dining room
View Larger Map
back bar
View Larger Map